Home » Archives by category » THE BOTTOM LINE
Chatty Cathys and Negative Nancys: Are women more aggressive users of Twitter in House of Representative Campaigns?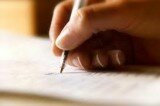 Note: This was done in part for a class at Sam Houston State University in the political science department. Full results of the project can be found here: http://themonkeycage.org/2013/03/20/what-do-members-of-congress-tweet-about/   INTRODUCTION Women have had a struggle from day one in the United States. They weren't allowed to vote until the 1920's. They hold a [...]
Rule Britannia for global crimes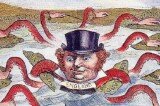 By Finian Cunningham   It's an anthem that is usually sung with chest-thumping pride and misty eyes by British imperialists. "Rule Britannia, Britannia rules the waves". This jingoistic celebration of Britain's former global conquest may yet degenerate into "Rue Britannia, Britannia rues the waves". This is because, as The Guardian newspaper reports this week, the London [...]
How the UK brings corruption and buys influence in Afghanistan.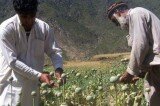 Britain's foreign spying apparatus MI6 has been funneling tens of millions of pounds to corrupt officials in Afghanistan as bribes in a corrupt attempt to buy influence in the country. According to western media reports, MI6 is secretly spending UK taxpayers' money in the form of 'ghost money' bribes in Afghanistan to prop up [...]
US concerns about Japanese nuclear reprocessing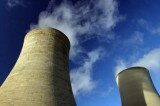 By Peter Symonds  7 May 2013 The Wall Street Journal published an article on May 1 entitled "Japan's nuclear plan unsettles US." It indicated concerns in Washington that the opening of a huge reprocessing plant could be used to stockpile plutonium for the future manufacture of nuclear weapons. The Rokkasho reprocessing facility in northern Honshu [...]
Germany: Verdi union accepts cuts to real wages at Lufthansa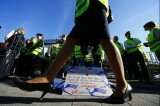 By Ernst Wolff 7 May 2013 Last Wednesday, the Verdi trade union and the management of Lufthansa settled a new contract for the airline's ground staff. It will encompass 33,000 employees. The agreement covers a term of 26 months and is valid until the end of March 2015. It begins with a six-month wage [...]
Bangladesh building disaster death toll nears 700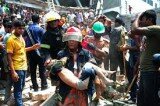 By Sarath Kumara, 7 May 2012 Two weeks after the collapse of the multi-story Rana Plaza building in Savar, near Dhaka, the official death toll yesterday reached 677, mainly young garment workers. Despite this unprecedented tragedy, one of the worst industrial accidents in the world, the main concern of the Bangladesh government and [...]
EU's expansion to the East: Complete disaster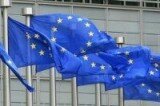 May 1st marked nine years since the largest in the history of the EU expansion to the east. In 2004, the EU was joined by 10 countries, eight of which are former socialist countries. But today it is clear that both for the EU and the member countries the "move to the east" has far [...]
Rolling back the state – by The Paradigm Shifter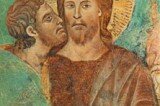 In the immediate aftermath of Margaret Thatchers death, the deputy prime-minister of the current UK government Nick Clegg urged in a speech to the Welsh branch of his party that there would be "no lurch to the right by this government, not while I'm at the cabinet table" . Now I wont ponder too [...]
Biden Opens His Mouth to Switch Feet During D.C. Speech: 'Beautiful Daughters Turn Into Snakes', Uses 'Man-Rape' as Metaphor for Domestic Violence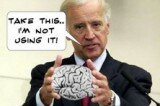 Hat tip to The Weekly Standard. He spoke of the wonders of having granddaughters: "All you women out there: Daughters are wonderful. Granddaughters are betters." He lamented, though, that they grow up. "When they're 12 to 14, a dad puts his beautiful little daughter to bed. And then the next morning, there's a snake [...]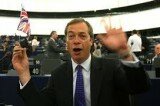 May 3, 2013 By themaskedfrog   David Cameron has assured the public that he will be more racist in the future as he makes plans to win back the votes of people who like to blame things on foreigners. "Obviously I made a mistake in calling UKIP members fruitcakes and closet racists, as it's [...]
Page 1 of 26
1
23Next ›Last »