Home » Archives by category » GLOBAL CRISIS
Detroit is 'insolvent,' according to emergency manager
Kevyn Orr was hired by Michigan back in March to meet with leaders in Detroit to try and figure a way to save the once-thriving city from total bankruptcy. On Sunday he released the first report to show his findings over the past month and a half, and his assessment painted a picture of a [...]
EU: First 10-billion-euro for Cyprus' enslavement!
The European Union has handed over the first installment of a 10-billion-euro bailout to Cyprus as part of the aid package agreed earlier this year. The bloc's European Stability Mechanism said in a statement on Monday that Cyprus received two billion euros in loans in exchange for breaking up the Cypriot banking sector. The second [...]
UK bedroom tax blamed for the suicide of a woman
A British woman who committed suicide has left a note blaming the coalition government's controversial "bedroom tax" for her death, local media report. Stephanie Bottrill died on May 4 after she was struck by a lorry on the M6 motorway near her home in Solihull, in the West Midlands, England. Her family told the Sunday [...]
1.1m UK kids to live in poverty by 2020
More than one million children in Britain will fall into poverty by 2020, the Institute for Fiscal Studies (IFS) has warned. The economic think-thank revised its previous estimates of 800,000, saying that tax and benefit reforms introduced since April 2010 are the main factors leading to the increase in the UK child poverty. "The Government [...]
Greece: Another country bargained away by its politicians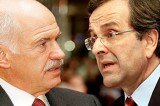 Greece has sold 1.3 billion euros worth of treasury bills in its latest auction as part of the country's monthly treasury bills sales program. Six-month treasury bills were sold on Wednesday at a 4.2-percent interest rate, marginally lower than 4.25 percent secured during a previous sale on April 9, the Greek Public Debt Management [...]
Bankruptcy is the big news in Spain…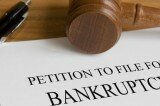 Official figures show that the number of companies that filed for bankruptcy in Spain rose by over 20 percent in the first quarter of 2013. According to data released by the Spanish National Statistics Institute on Wednesday, more than 2,800 firms filed for insolvency in the first three months of 2013. Most bankruptcy claims came [...]
Italian economy to shrink in 2013: figures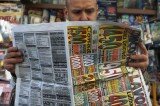 Italy is predicted to face at least two more quarters of negative growth and a sharp rise in unemployment, the country's statistical agency says. Figures from Italy's National Institute of Statistics (Istat) showed on Monday that the country's gross domestic product (GDP) is forecasted to shrink by 1.4 percent this year, on top of a [...]
'Algerian Spring:job protesters clash with Police'
  Algerian Police have beaten young demonstrators protesting against unemployment and job insecurity in the North African country, a lawmaker says. "This morning, almost 200 young people gathered peacefully outside parliament to make MPs aware of their difficult situation. Police beat them with their batons," a statement released by Ahmed Betatache, the head of the [...]
French Finance Minister against the… Merkelian monster of austerity!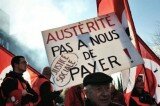 French Finance Minister Pierre Moscovici has lashed out at austerity policies imposed on European economies, saying that the era of "austerity dogma" has ended. In a Sunday interview with French radio Europe 1, Moscovici said, "We have witnessed the ending of a certain form of financial austerity and the end of the austerity dogma" as [...]
UK jobless rate tripled under coalition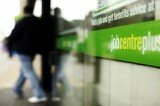 Long-term unemployment among British youths has almost tripled since the Conservative-Liberal Democrat coalition government came to power in 2010, the opposition party says. According to Labour's analysis of official unemployment figures, the number of 18 to 24-year-olds out of work in the UK for more than a year has soared from 25,800 in April 2010 [...]
Page 1 of 12
1
23Next ›Last »