Home » 2013 » May » 06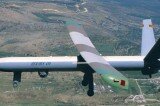 The British military has amassed at least 500 drones for its ambitious plan to have a third of Royal Air Force to consist of remotely piloted aircraft by 2030, local media reported. The Ministry of Defence (MoD) is also looking for ways to increase the amount of UK airspace in which to fly some of [...]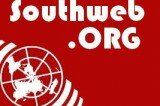 24.000 unique visitors. 98.000 visits 530.000 pages visited Over 1.400.000 hits! 151 countries Alexa Traffic Rank: 2,150,350 worldwide, 248,810 in USA, that brings us next or above the world's most popular websites!   These are the official awstats visual statistics of Southweb.org for the month April. In light of this great success, we would like [...]
Iranian Deputy Foreign Minister for Arab and African Affairs Hossein Amir-Abdollahian says the Islamic Republic will not allow the enemies and the Israeli regime to weaken the resistance axis.
1000s flee fighting in eastern Congo
Thousands of people have fled the town of Pinga in the eastern Democratic Republic of Congo following renewed fighting between rival armed groups in the area, Medecins Sans Frontieres (Doctors Without Borders – MSF) has said.
Syrian rockets hit Golan Heights
Two rockets fired from Syria have exploded in the Israeli-occupied Golan Heights, Press TV reports.
British military amasses 500 drones
The British military has amassed at least 500 drones for its ambitious plan to have a third of Royal Air Force to consist of remotely piloted aircraft by 2030, local media reported.
Attacking Iran arms in Syria claim psyops
A senior Iranian commander has dismissed a media report that Israel targeted a shipment of Iranian weapons in a recent act of aggression against Syria, describing it as psychological warfare.
'Corruption charge set for state senator'
US law enforcement officials have revealed that a state senator from New York is to be charged in connection with a public corruption case, a report says.
Iran, India urge peaceful Syria solution
The Islamic Republic of Iran and India have expressed deep concern about the ongoing violence in Syria, stressing a need for a peaceful settlement to the crisis in the Arab country.
Page 1 of 6
1
23Next ›Last »